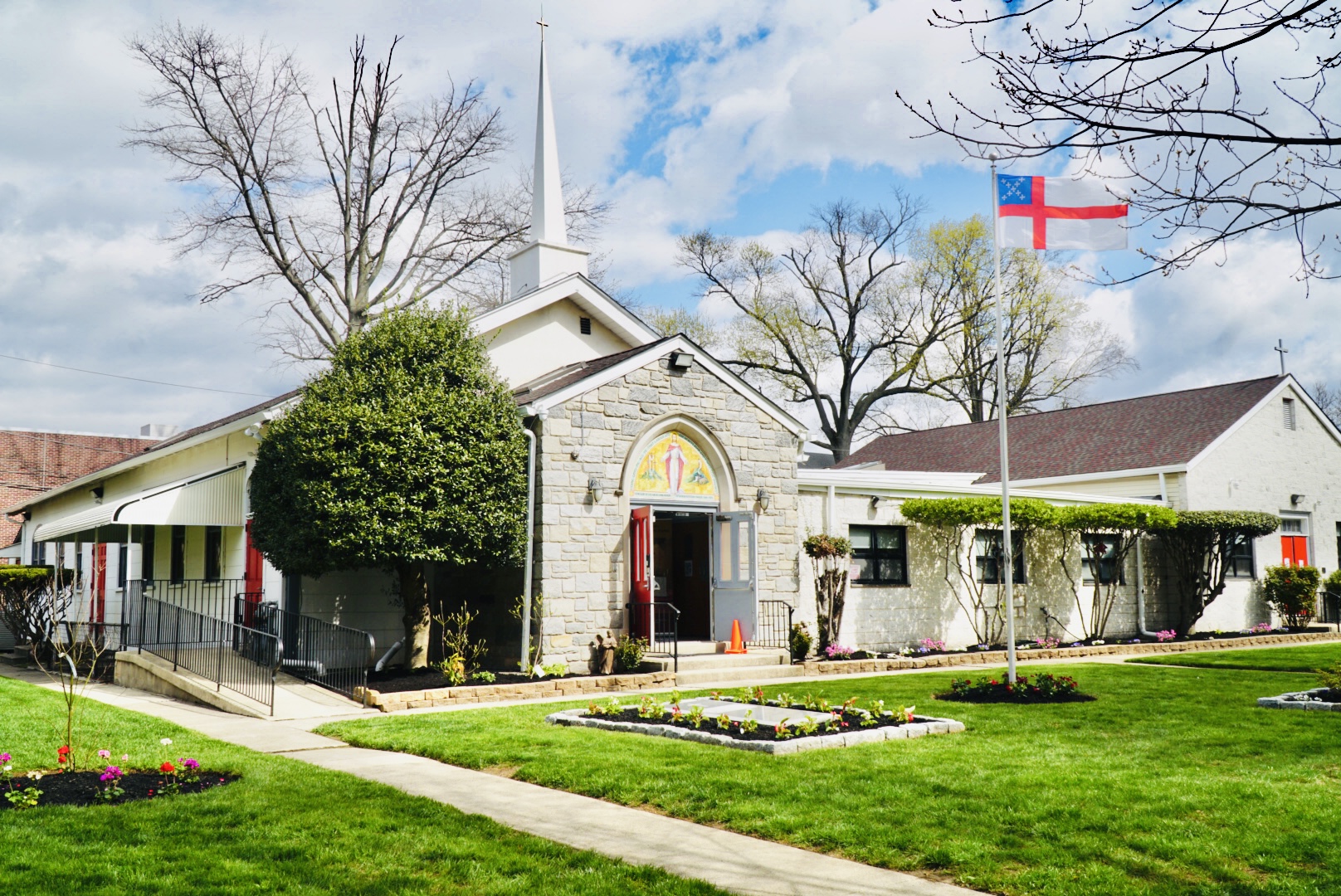 The congregation of St Michael's Episcopal Church was formed in 1892 as a parochial mission of St. Mark's Church, 1625 Locust Street, Philadelphia PA. The mission moved to 19th and Lombard Street in 1905. The Reverend Frank Williamson became Vicar of St. Michael's in 1922 under Father Vernon, the Rector of St. Mark's. St Michael's moved to Yeadon in 1929, with services being held at 710 Church Lane.
On February 12, 1931 the Church, now located at 813 Longacre Boulevard, was dedicated and blessed by the Right Reverend Frances Marian Taitt, Bishop of the Diocese. St Michaels's was incorporated as a separate parish in the Diocese on June 22, 1956. Father Frank Williamson, Vicar for thirty-four years, became St Michael's first Rector. After six years in the post, he was succeeded in 1962, by the Reverend E. Paul Jowett. On January 3, 1968, The Reverend John E. Margos became the third Rector of the parish and served for twenty-five years until he retired on April 30, 1993. On June 3, 1973, our renovated church, along with the new Narthex, main entrance, church steeple, parish office and Beverly Margos Hall were dedicated by the Reverend Chandler W. Sterling, Bishop of Montana.Father Frank Williamson died on February 26, 1974 at 83 years of age.
Honoring his request, Father Williamson was laid to in front of the main entrance of the church. Groundbreaking for construction of a new parish hall, three parish offices, a new kitchen, and two restrooms was held on May 19, 1991, the Feast of Pentecost.
​On March 22, 1992, the Right Reverend Allen L. Bartlett Jr. Bishop of Pennsylvania blessed and dedicated our new addition. In 1992, the parish observed the 100th anniversary as a congregation with a yearlong celebration. It was a glorious year enjoyed by parishioners and residents of Yeadon and surrounding townships. On September 1, 1995 the Reverend Allan B. Johnson-Taylor began his ministry at St. Michael's Church. Under his leadership and spiritual guidance there was greater appreciation of the cultural diversity of our congregation. Under Father Johnson's direction the nursery school continued to grow and prosper.
​In November 1996, the church experienced a fire, which destroyed the Sanctuary and its priceless contents.
Under Father Johnson's direction, reconstruction and modification of Sanctuary was completed in early May 1998. Until then, services were held in Beverly Margos Hall.On Sunday, May 17, of that year, a rededication service took place and was officiated by the Right Reverend Franklin Turner Suffragan Bishop of Pennsylvania. This was a time for all to be thankful as we worshiped together in the newly designed sanctuary. Approximately two years later, more renovations were undertaken with the additions of two offices, library, two restrooms, and a teacher's lounge. Father Allen Johnson-Taylor resigned on August 31, 2001 to pursue his academic goals.
​Three years later, after a careful search process, Father Kwabena Owusu-Afriyie was called as the fifth Rector on August 26, 2004. Currently, Father Jordan Casson serves as our sixth Rector of St. Michael's Yeadon.
St. Michael's today has undergone a drastic transformation over the years. It is now a multi-racial, multi-national and highly diverse congregation with a unique kaleidoscope of people from at least eleven (11) countries. Friends and families from Anguilla, Barbados, Germany, Ghana, Jamaica, Liberia, Nigeria, Rwanda, Sierra Leone, St. Vincent and the Grenadines, and United States of America and all God's children from across the globe, will find St. Michael's such a warm and homily place to be. Our diversity is our strength; to know Christ is our goal; to have Him known is our calling; and to journey together in love, respecting the dignity of every human person is our commitment.